Step on board for a better climate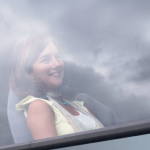 For comfort on board
Mobile Climate Control HVAC division develops customized high-performance HVAC systems for city, intercity, shuttle, school and touring buses, making even the most extreme hot or cold weather pleasant. Our products are designed to withstand rigorous conditions and are relied upon to provide a comfortable climate, exceeding our customers' expectations. The Mobile Climate Control on road HVAC systems can be found in buses on the streets of Cairo to the highways of Alaska, and everywhere in between. Our mission is to create a comfortable travel experience for everyone on board. We are proud to deliver it every time.
For over 30 years, Mobile Climate Control has been providing exceptional climate control solutions for some of the largest bus manufacturers in the world. This experience enables MCC to accurately determine what type of approach is best suited for each client. MCC is committed to working in partnership with our clients, offering our support from the initial concept all the way to the streets and highways. Our goal is to ensure that our customers provide a comfortable travel experience for the end-users, the drivers, and passengers.
On Road HVAC is divided into four segments:
The Bus segment, containing a large number of different bus sizes and configurations worldwide, requires a combination of customized solutions and standard products for it's On road HVAC systems. The Bus segment is divided into four sub-segments.
The Utility segment provides solutions for a wide variety of vehicles used for various purposes. Custom engineered systems in smaller quantities are a market demand. The Utility segment is divided into five sub-segments.
The Truck segment consists of a product range for the idle requirements providing comfort for drivers when they are resting or sleeping
Sprinter application is for cargo VAN type vehicles that require HVAC systems for optimized comfort.